Private Network - Flexible and Trouble Free
Use a closed network solution to link your company sites – the best option in terms of quality and flexibility.

Due to the central approach of NTS, there is no need to operate your own site network.
Connect multiple sites together on OSI Layer 3 with a routed private network.
Our network delivers your data packets to the right destination. It acts like a virtual router as a part of your network. If necessary, we can provide redundant connections to your sites.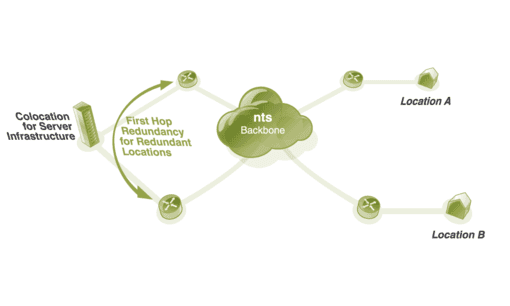 Use our Ethernet private network to connect your sites via transparent point-to-point or point-to-multipoint connection on OSI Layer 2.
On request, Layer 2 control packets (STP, CDP, etc.) can also be connected via Ethernet. The OSI Layer 2 approach makes expanding the network infrastructure as easy as connecting an Ethernet switch.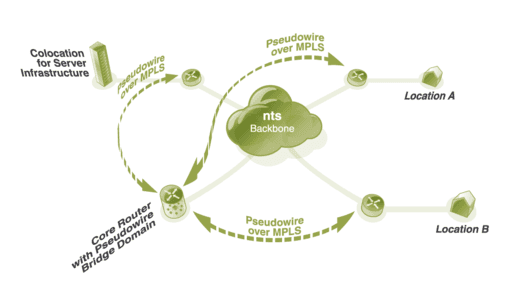 Your Advantages
Managed service
Managed devices – hardware replacement, configuration management
Performance statistics and availability via my.nts.ch
24/7 support at support@nts.ch or +41 31 517 77 00
Together It Can Get Interesting
Combined with our colocation services, this results in an extremely interesting overall package for you.